welcome to fourty-four caliber dot net!
(made using google chrome, view on desktop please)
Since April 12, 2021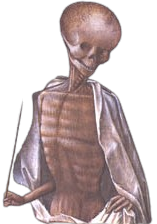 09/21/23
---
Severely depressed, starting to absolutely hate this website. What to do?
09/10/23
---
Small updates mainly. Just fixing links and graphics :) Only slightly major update is to
photos page
09/1/23
---
New pages:
text
and
photos
. I'm still trying to figure out how to make the photos page look good, hopefully it's decent for now. Will add more pictures later. Also, changed a few of the songs on the music player. Pretty soon I'm going to try to make each page on this website look the same on different resolutions
(for example, the index looking completely different on my laptop than on the monitor I use when working on it.)
08/18/23
---
THE BRAND NEW PAGE IS FINALLY DONE
... well, for right now. I think I'm content with how it is right now. Don't get me wrong, this was a lot of fun to work on, but I don't think I'll ever do another page like this again. When you're on word 2000 of Brand New lore and still have like 16 more years to cover, there's no going back. I put more effort into this than I have any school assignment.
Added a 'related' section to
Church of Euthanasia
. I link a few sites that mainly relate to suicide, maybe some of you will be interested.
- cal/luaa/.44caliber/penknifelovelife/degaussser
08/12/23
---
NEW:
Graphics
! Added a section to
Valentine's Day
in which I talk about the 2015 Halifax shooting plot.
.44cal
08/09/23
---
Cleared out old updates. NEW: "Depressed Networking", inspired by
depressed.net
. Current pages that are up:
Church of Euthanasia
,
The Fantastic Life and Suicide of Mister Mary Holiday
, and a misanthropic page about
Valentine's Day
. A lot of the pages on here I usually work on for a day or two before completely abandoning them whenever I get another idea for this website, sooooo I hope to go back and make those appear a bit more finished soon™
Cal