The Academy Is...

Almost Here



The Academy Is...

Santi



The Academy Is...

Fast Times At Barrington



The All-American Rejects

Move Along



Brand New

Your Favorite Weapon



Brand New

The Devil and God Are Raging Inside Me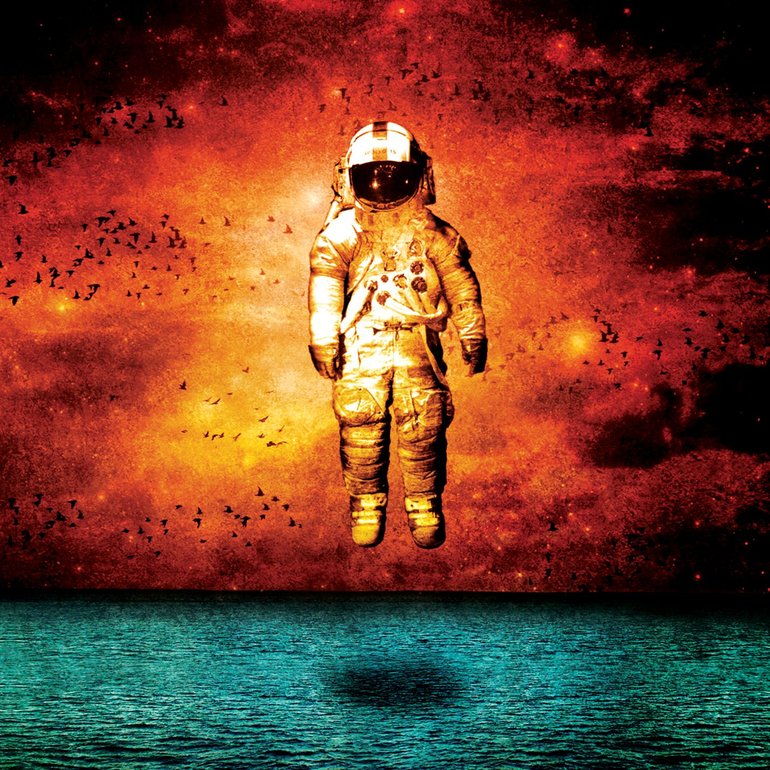 Brand New
Deja Entendu
My favorite album of all time ♡ Is usually heard on my CD player several times a week, or being blasted through my car's speakers. Favorite tracks are Sic Transit Gloria, Tommy Gun, Jaws Theme Swimming, and Good To Know. My parents have been forced to listen to it several times, my mom says her favorite song is Sic Transit Gloria, and my dad hates Vin for copying the riff from Hotel California and using it in Good To Know That If I Ever Need Attention.
Check out this amazing art!



Brand New

Science Fiction



Blur


Parklife



Blur


Blur



Cursive

Domestica (2022 remaster)



Fall Out Boy

Take This to Your Grave



Fall Out Boy

From Under the Cork Tree



Fall Out Boy

Infinity on High



Fall Out Boy

Live in Phoenix



Fall Out Boy

Folie a Deux



Fall Out Boy

Save Rock and Roll



Fall Out Boy

American Beauty / American Psycho



Franz Ferdinand

Franz Ferdinand



Grimes


Visions



Grimes


Art Angels



Mayday Parade

A Lesson in Romantics



Midtown

Forget What You Know



My Chemical Romance

Three Cheers for Sweet Revenge



Panic! at the Disco

A Fever You Can't Sweat Out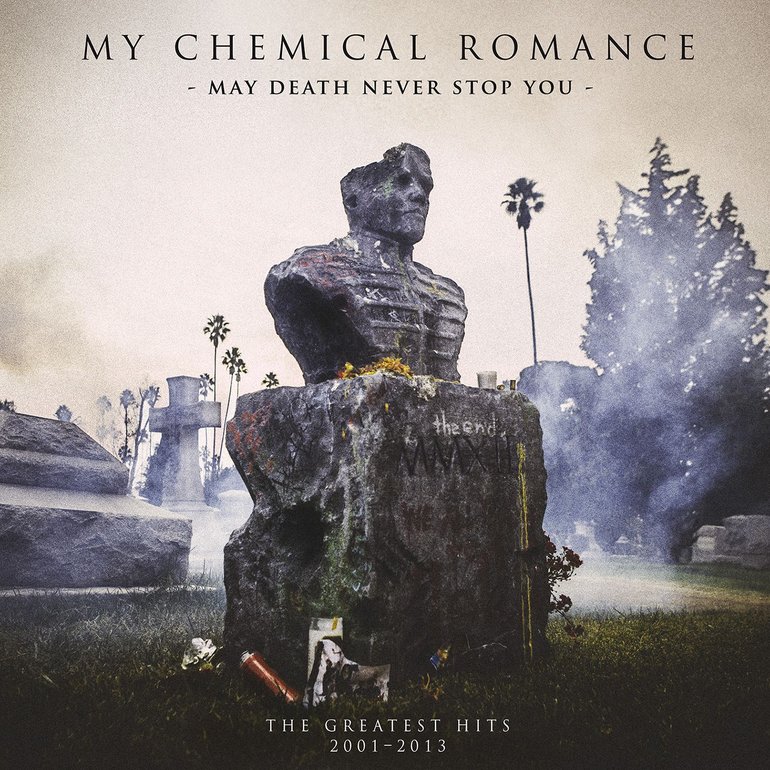 My Chemical Romance
May Death Never Stop You
The first CD I bought! MCR was the first "emo" band I had ever listened to in around September of 2014. Purchasing this CD off of amazon dot com in late 2014/early 2015 was the catalyst that sparked my obsession with collecting physical media. Unfortunately over the past 8 years I've lost interest in MCR and only occasionally listen to Bullets and Three Cheers like the pretentious r/emo user that I am.



Panic! at the Disco


Pretty. Odd.



Radiohead


Pablo Honey



Radiohead


The Bends



A Static Lullaby

...And Don't Forget To Breathe



Taking Back Sunday

Louder Now



Thrice

The Artist In The Ambulance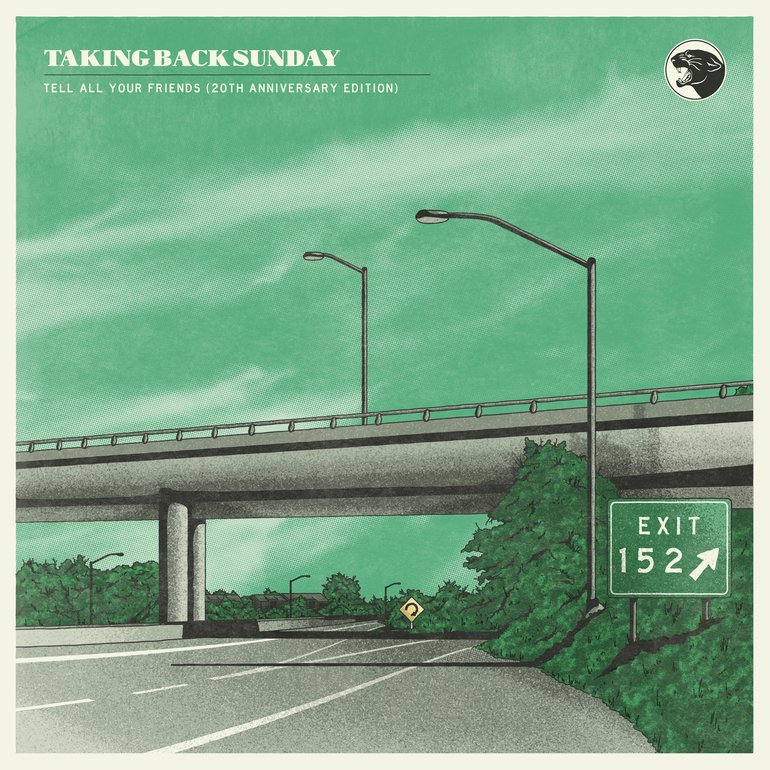 Taking Back Sunday
Tell All Your Friends (20th Anniversary)
My sophomore English teacher was a huge fan of TBS and MCR, and my freshman journalism teacher liked Sunny Day Real Estate and The Get Up Kids. Isn't that interesting, two emo high school teachers? Maybe not to you, but to me it was the coolest thing in the world. My English teacher would play music while the class would work on our assignments. She'd randomly call on a student, who'd have to pick whatever the entire class was going to listen to for the next hour. Usually it'd be some sort of country music or whatever song was trending on tiktok. But then it was my day. My day to pick! That morning, I was half asleep in class when she suddenly said "CAL WHICH TAKING BACK SUNDAY ALBUM DO YOU LIKE?"
For the next hour, all of my classmates sat and listened to whiny vocals and pathetically emo lyrics while they were desperately trying to finish their projects that were due in the next couple of days. Amazing! So amazing that I was asked the exact same question a few weeks later but with MCR instead. And for that hour we listed to Gerard Way screaming on I Brought You My Bullets.
I saw them live a few months ago. It was really something interesting. Sometimes I look at the absurd amount of TBS graphics on my homepage and think "Wow, I really saw them in person..." But instead of a TAYF era emo Adam Lazzara, I saw a very drunk Adam Lazzara individually call out people in the audience and John Nolan desperately trying to keep their performance on track. They sounded good though!



Touché Amoré


Lament



Twenty One Pilots


Blurryface



Brand New


Your Favorite Weapon



Brand New

The Devil and
God Are Raging Inside Me



Brand New


I Am A Nightmare



Brand New


Mene



Brand New


Science Fiction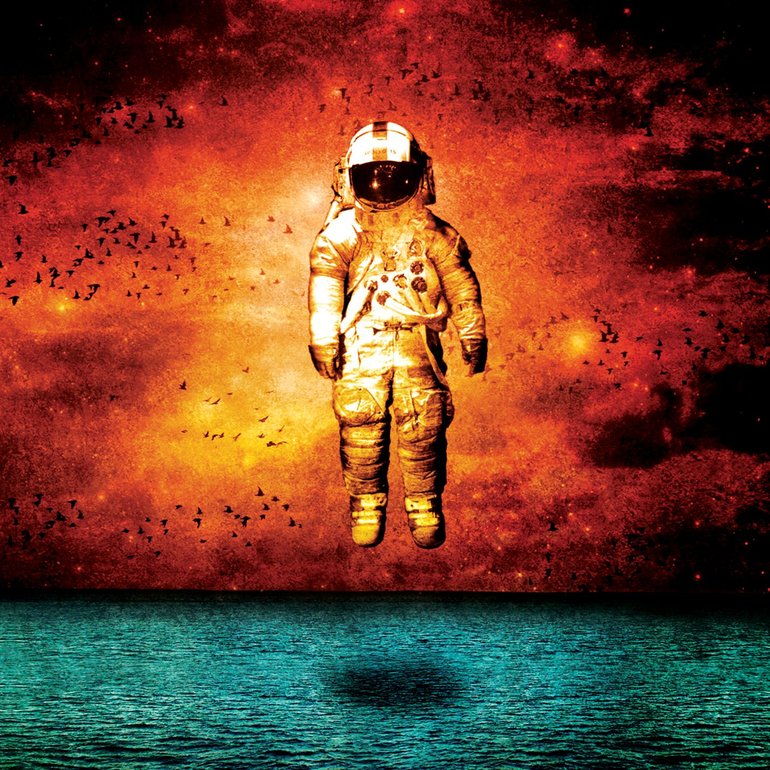 Brand New
Deja Entendu
As mentioned in the CD section, this is my favorite album of all time, and the most frustrating record to find. I've had many friends, as well as my parents, tell me that they wanted to get this album for me for Christmas, my birthday, because why the hell not, etc., but were unable to find it at a non $100 price. Well after 2 years of Brand New CD and record collecting (bought YFW CD in Jan. 2021) and several missed restocks, I was finally able to buy it from epitaph dot com in December of 2022!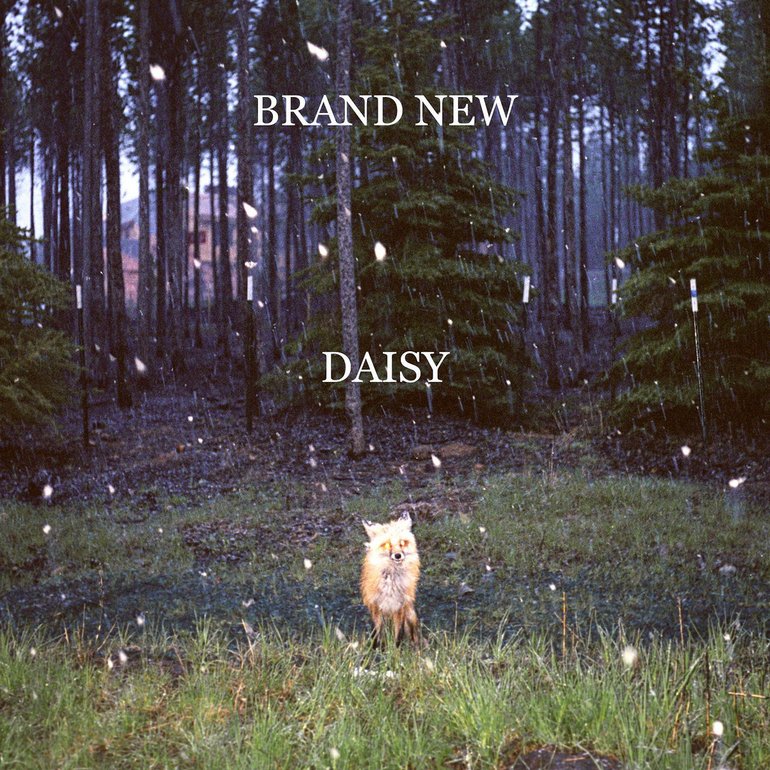 Brand New
Daisy
The first record I bought, ~November 2021. The first appointment I had with my current therapist, whose office is located right next to a record store. Was shocked to see they had both Daisy and TDAG. In all honesty, this was my least favorite Brand New album at the time, but a little over a year later and it's probably my 2nd or 3rd favorite (not saying much considering they only have 5 albums, but still!)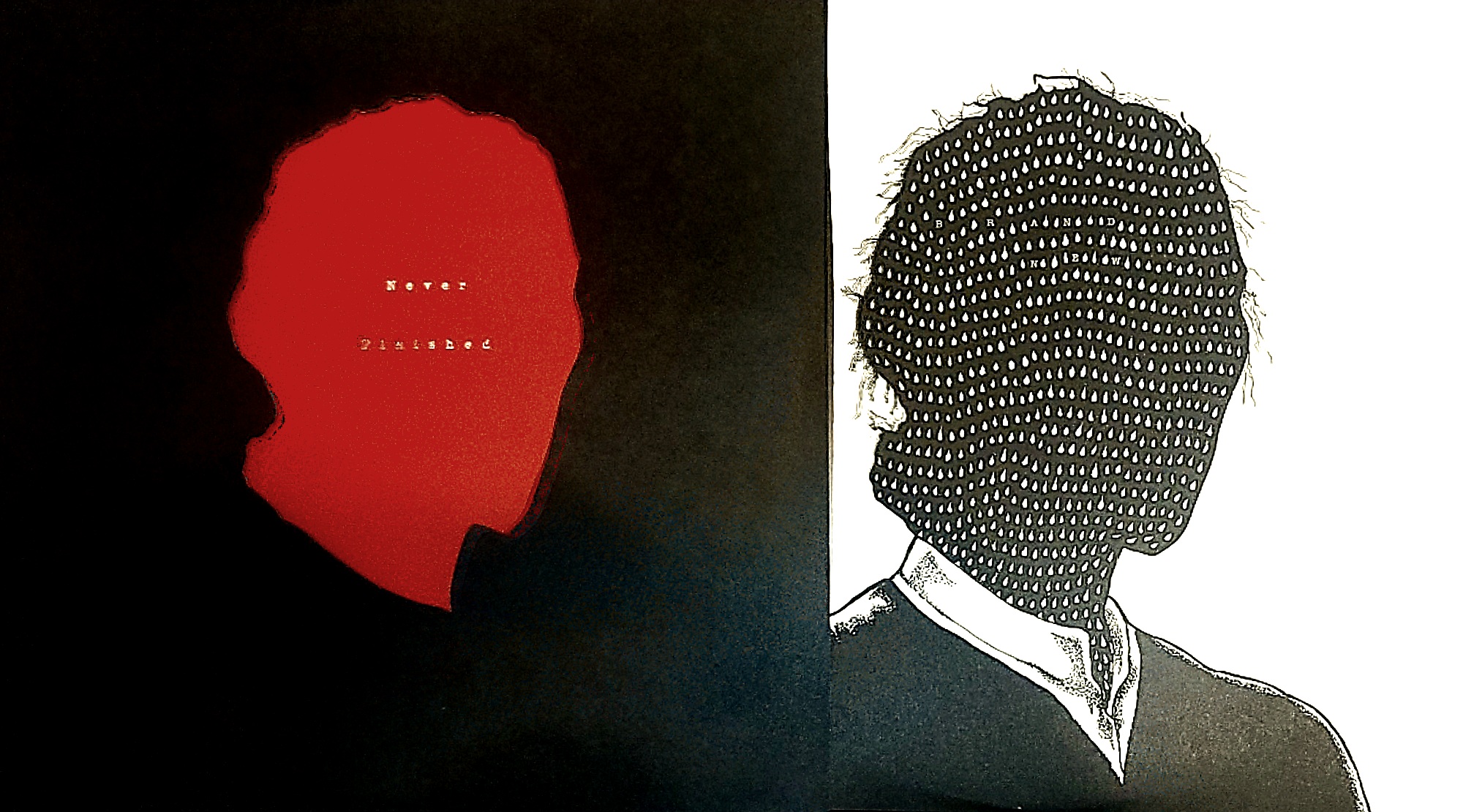 Brand New
3 Demos, Reworked
I used to cry and listen to the reworked version of Brother's Song on the way home from school in 7th-9th grade. Low quality photo courtesy of me because there's only one on discogs and it's not that great. Hard to see, but the speckled part of the guy's face says 'Brand New', and the red part says 'Never finished', as is typical of them to give their fans false hope! (comeback in 2024... pls). Here's a photo of it displayed in my room! (Yes I have a Brand New shrine both in my room and on my website, yes this is only like 1/3 of it, yes there are candles and human sacrifices conveniently hidden off-camera)



Escape The Fate

Dying Is
Your Latest Fashion



Joy Division


Love Will Tear Us Apart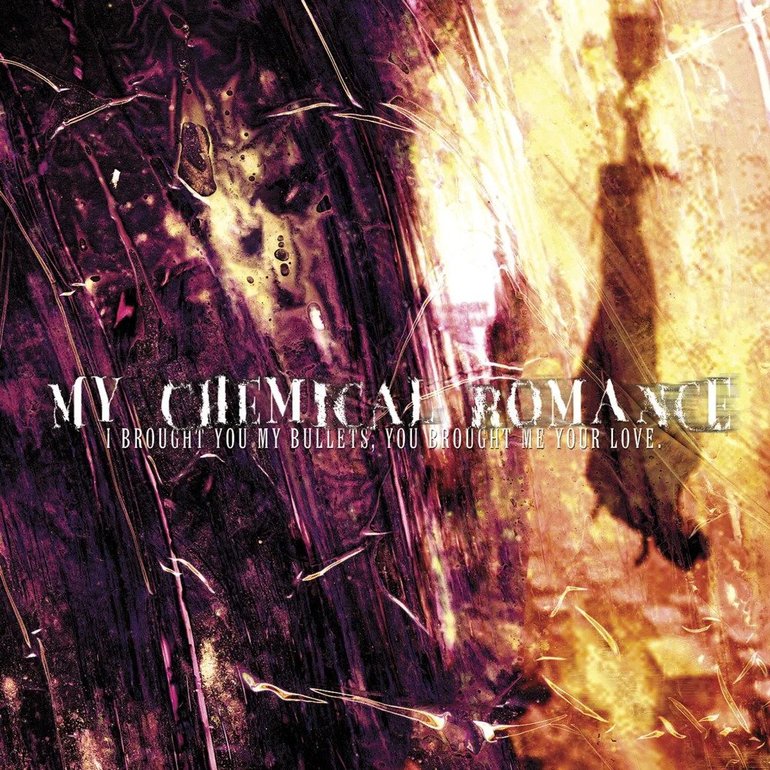 My Chemical Romance
I Brought You My Bullets, You Brought Me Your Love
My dream record since I was about 9 years old. When I was obsessed with MCR I could only find this record for over $1k, and my interest in it eventually dwindled for a couple of years... until I walked into a Barnes & Noble while I was waiting to see The Red Jumpsuit Apparatus and saw it for $30. In a way, it's really not as cool anymore because you can just walk into a store and see it for a regular price, instead of having to scour the internet and record stores to find it for a decent price. "Merci Pour Le Venin!"
Barbra Streisand
Just For The Record...
A bit unexpected compared to all the artists listed! I bought this in a neat little store in my town made up of various items bought off ebay that are usually parts of sets or meant to be collected (commemorative plates, merchandise of celebrities from 60s-80s, stamps, comic books, etc.). My first thought was "How much could I sell this for?", but as I looked through everything, I decided that I wanted to buy it for myself. I don't listen to Barbra Streisand's music, and I don't know anything about her, but this set was just too cool not to buy!
Brand New
Leaked Demos 2006
Obligatory Brand New. I promise I won't ramble as much this time! Really cool, but I'll probably never play it because I'm scared of damaging it since I don't know much about cassettes. I prefer the red version over the black version, since that's what's on the album cover.