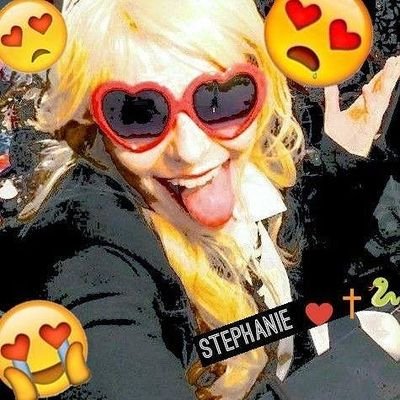 "The more friends you have,
the more you know,
and the closer you are to divinity..."
<--
This
is Miss Stephanie Lawson Stevens! You may recognize her from
Nexpo's video
, your facebook friend requests, her livestreams, fanart...
But probably from Nexpo's video... her website is stephanielawsonstevens.faith, however everything has been deleted
:( But good news is that the entire website has been archived on the wayback machine!


*I need to clarify now that this is part of an ARG, but this page will not cover most of the storyline. I must also clarify that Stepahnie is a character and not a real person!!! Also I love this picture. The classic pfp!





























Stephanie Lawson Stevens originally caught the attention of the internet with her sending of mass friend requests on facebook. Her account various photos of women edited in different ways, as well as erratic status updates.
Her instagram, linkedin, and website were also found through this facebook page, (although she was the most active on FB). Stephanie is very friendly! She uses a lot of emoticons and met the facebook friend limit of 5000 in just a few months. Her website talks about God, reality, social media, infinite love, and computers.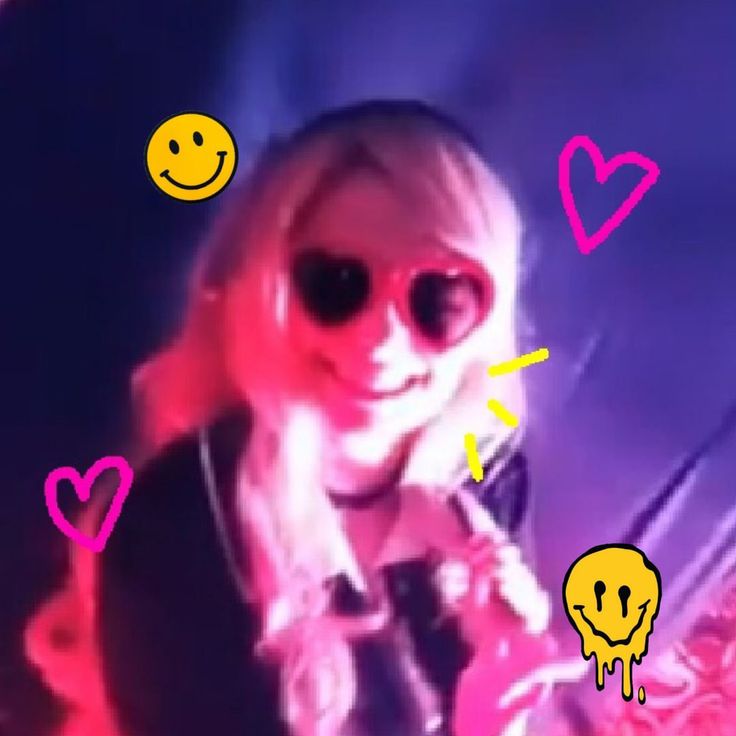 Another one of my favorite pictures ♡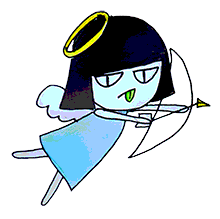 stephanielawsonstevens.faith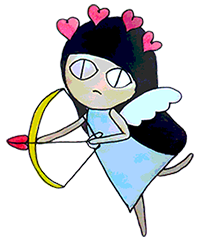 Here are some highlights from her website

The Church of God of Prophecy
Located in Meridian, Mississippi, The Church of God of Prophecy has a philosophy seemingly based on hacking your brain and taking advantage of it's chemicals, which are called God's gift.
Their newsletters cover: endorphins, smiling, dopamine, and emoticons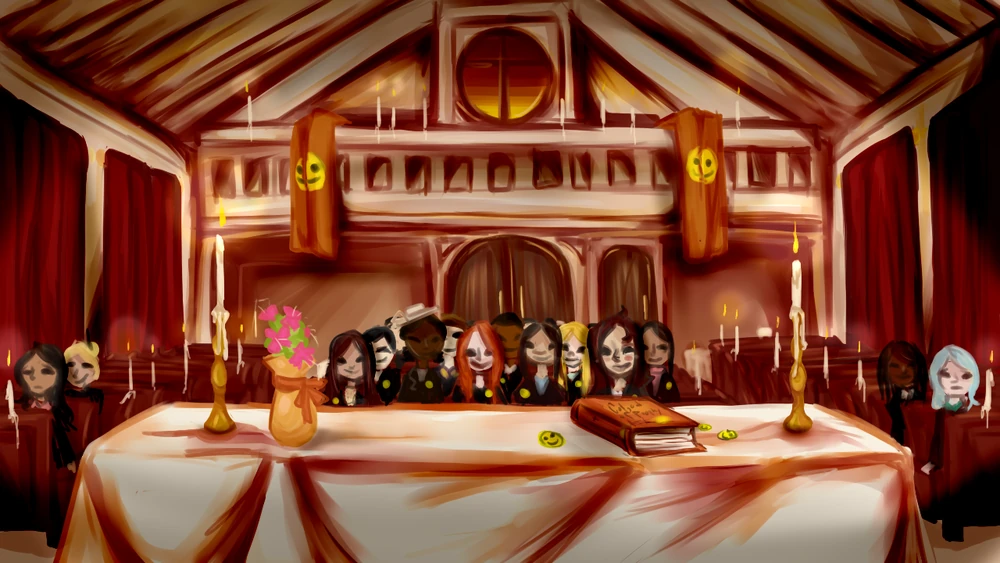 friends attending church together!
The System
Stephanie is part of a DID system, and despite being the main focus of this page, is NOT the host. The system is made up of Jennifer (the host), Stephanie Stevens, Ann Lance, Alice Robinson, Satsuki Stevens, and the Televangelist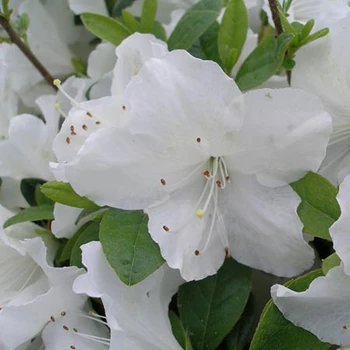 Jennifer's facebook profile picture,
as there are no actual photos of her
Jennifer Robin Mountzouris
Despite having no photos of her, it is known that she has black shoulder-length hair and wears a white long-sleeved dress with a collar, as well as a black choker with some sort of pendant in the middle of it and a decorative black belt.

Not much is known or shown about her. Her hobbies are computer programming (Python and AI theory), collecting text books, and baking.









---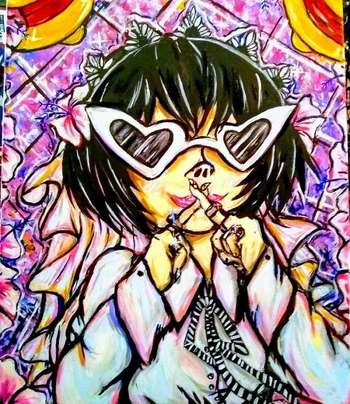 Satsuki Stevens
Satsuki contrasts to Stephanie from her appearance (for example, the silver headband instead of black, and the white sunglasses instead of red), unfriendly demeanor, and flat affect. Satsuki is generally disliked because of her negative attitude towards fans of Stephanie.

She is also known for her high wagers in facebook games. Examples include: deletion of the opposing user's facebook or discord account and removal of all the opposing user's contacts on any chosen social media platform. She plays chess, checkers, and connect four, and has never lost against another user.






---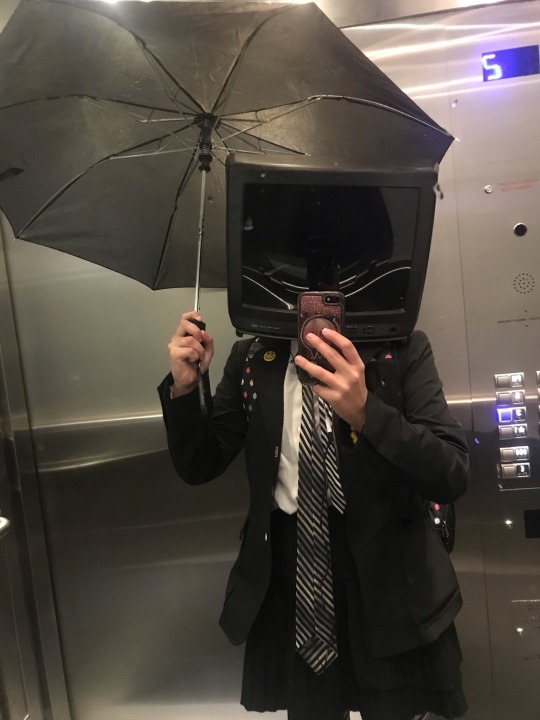 Actually, this is Stephanie. I'm a big
fake... I love this picture a whole lot
and the Televangelist has a TV for a
head so... same thing?
The Televangelist
(or Tsileht*¤ge*¤*n*¤¤*aTelev ). This alter took over Stephanie's instagram account, only speaks in code, and is anti-Stephanie!!! Decoding her statements occasionally leads to external websites that seem to expose or mock Stephanie. So mean, wtf?
Since the photo is actually just Stephanie with a TV head, the Televangelist's ACTUAL appearance is a human with a TV head. Her online posts contain captions of code to be deciphered, and the image on the TV often plays a part in that. She is depticed in a 50's style swing dress with different colored polka dots, black and white striped stockings, four arms, and wings.
After taking over Stephanie's instagram, the Televangelist began chatting with different users, while also being suspicious in their interest in the account and seeming insecure about the attention she was recieving. She often speaks in random emojis and codes.







---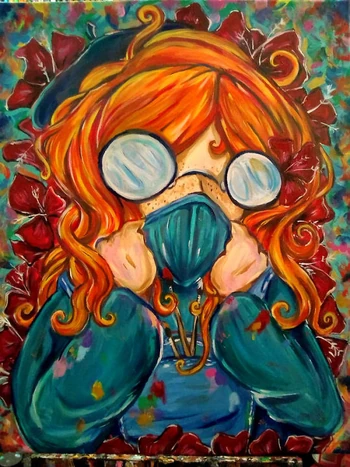 Ann Lance

This page is under construction and ends here, check back later.