welcome to fourty-four caliber dot net!


Since April 12, 2021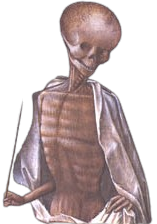 Please know that this isn't an entirely serious website. Watch out for adolecent bitterness, over-the-top edginess, pretentious takes, and abandoned pages.

Lord, grant me the serenity to accept the things i cannot change,
the courage to change the things i can,
and the wisdom to know when to give up and end it all.

recommended pages: about me, Brand New fanpage, The Church of Euthanasia, Valentine's Day

I leave you with one last message: always choose love...