웹마스터 44
CAL
IBER 소개 페이지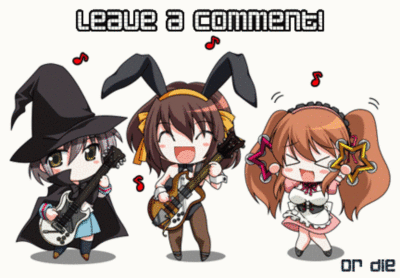 find me here:
neocities.org/site/luaa
penknifelovelife.tumblr.com
last.fm/user/degaussser

70x7@null.net

spotify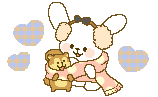 CAL 18/F/USA:
hah-hah. get it? fourty-four CAL-iber... jk, I don't do puns on this website
A not-so-ironic emo elitist, slightly cool webmaster, hater, veteran fan of internet bloodsports, aspiring member of the now defunct Church of Euthanasia, Tumblr user since 2014, among various other things.
These things pique my interest, use them to judge my character: Zero Day, lolcows (Chris Chan and Ethan Ralph and IP2 and the like...), websites made by suicidal people (
alt.suicide.holiday
and
depressed.net
are cool, my website not so much), Dylann Roof, old livejournal threads and edgy encyclopedia dramatica articles, pretentious emo music (~~ such as: Brand New, La Dispute, The Academy Is..., Cursive, The Hotelier, Taking Back Sunday, Carissa's Wierd ~~), true crime (especially Morgan Geyser and Anissa Weier, Alyssa Bustamante, Robert Hawkins, and various other morally reprehensible people), le sserafim, early 2010's youtube (and just late 2000's and early 2010's internet in general), domo-kun, little big planet, choke (but only the book by chuck palahniuk, the movie is fake and gay), and people commenting and messaging me on social media!! (do it right the fuck now!!!)
This is where I'd throw in a list of my worldviews and cause a bunch of people to side-eye me and my website, but I'd like to leave that up to interpretation, so I'm going to throw in a bunch of other things about myself. As a person, I: am in the top .001% of TAI... listeners (2022) and top .005% of BN listeners (2021), have near encyclopedic knowledge on Brand New (ask me about it... or just check out the fan page I made about them), support every kpop girl group and anti every boy group (jk but not really. also, no exceptions.), and am overall just incompetent in life
About 44caliber.net:
Typically this would be where someone would write out their "internet manifesto", where everyone gives the same essay about how the internet is fake and gay now and how signing up for neocities is the only way to repent after doxxing yourself on social media, or at least that's the theory.

But I think the truth is that most of the people looking at your website will only skim through it at the most. The only reason why I'm writing this is to fill up space on this page until I think of something potentially more interesting, so hello to all the people skimming through the first couple of lines before closing the tab because I'm not interesting enough to read about. My only experience with actually reading a manifesto is the 137 pages that Elliot Rodger wrote and Dylann Roof's incoherent ramblings about race, and while that may be more interesting than this, I don't think it's entirely appropriate to write something like that and put it here. Anyways. Here's the 44caliber.net "manifesto".

44caliber.net started as yourfavoriteweapon.neocities.org on April 12 2021, and sat as a very plain website full of angsty teenage ramblings, mostly fueled by ignored mental illness. Before this, I had at least three other websites. I often see people promote having a website by saying that html is easy to learn, but in reality simply learning the basics isn't entirely enough to make your website look how you want. It took me two weeks to learn html, and over four years to figure out how to make a website that I was actually happy with. In the summer of 2022, yourfavoriteweapon changed to luaa.neocities.org, then to 44caliber.net (which comes from an alexisonfire song that fucking owns and you should go listen to it right now). Check the links in the 'archive' section of my homepage to see the evolution of this website! (You'd think that someone who doesn't have a job or a social life, and has been out of school for two years would be able to get more done...) I guess my real goal for this website is for it to look like a digital manifestation of my brain.



Also I'm currently working on a button so you can link back to this site! And by working I mean I have a general idea in my head of what it could look like...